Hi, my name is Chirstinae
CHirstiane
Chirstiane
Christiane
Goddamit.
***
I am, by nature, not a very detail-oriented person. I like to set up projects, pull together teams, get the ball rolling, but I do not have an engineering mind and too many details bog me down (that's an INFJ for ya). I expect things to work and when they don't, I get annoyed.
Like when I type my name on a traditional computer keyboard. (Until recently, I blamed the layout of the keyboard on the first mechanical typewriters, which were supposedly prone to jamming. Turns out that is a lie.)
But back to my name. Not only do I have to spell it out all. the. time. when I'm on the phone, and colleagues call me Christina or Christine even after working with me for months, no,  I can't even type it properly myself on the first (or third) try!
Highly frustrating for someone who likes to move fast…
And that's why my spellchecker looks like it does in the picture above.
I strongly agree with David Allen that your mind is for having ideas, not holding them. So I minimize the amount of brain power I need to expend on unimportant things. Automation, automation, automation – everywhere it makes sense.
For example, before falling asleep, I quickly think about what I'll wear in the morning. That's ten minutes of hesitation in front of the wardrobe saved and directly in line with habits of successful leaders. (Not that I have an incredible sense of fashion, I really can't be bothered. One day I will hire a personal shopper so I never have to think about clothes again. In the meantime I have my friend Pamela from Teeshie.com)
I also cook in batches and freeze dishes I won't eat straight away. When I come back exhausted from a whole-day workshop or an intensive firefighting training, I have a healthy option right there that's easier to prepare than pasta. It's all about making GOOD choices easier to make.
Can we get lost on our path to perfect optimization?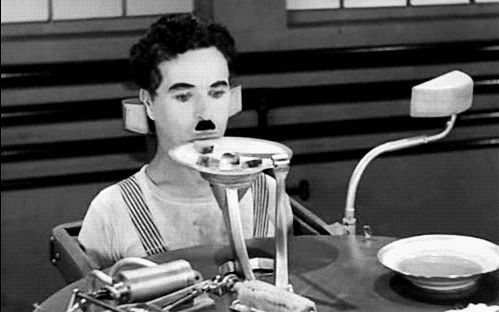 Definitely. If you spend more time setting up systems than reaping their rewards, you should review your priorities (or you might just be an INTJ and in that case, you do you). Some things are valuable because of their inefficiency.
At the moment, my balance feels OK to me. It toppled a bit over the last month with lots of travel and exciting things happening personally and professionally that distracted me from living mindfully, but I feel back on track.
I get to focus on experiences I really care about, like taking time to meet with the friends who truly add value to my life. Building breathing space into my schedule for yoga stretches. Exploring the forest behind my home on long walks with my dog. Going to events where I can inspire others and get back fresh ideas (next one up: the WIN Conference in Rome!). Blogging again.
And read, read, always read.
***
How do you use your time? How do you balance between Getting Things Done and enjoying the things that don't do anything?
Did you like this post? Feel free to share!